Collection Strategy + Planning
Art Sourcing (Galleries + Auction)
Framing
Coordinate Shipping + Installation
Placement + Floorplans
Inventory + Cataloging
Art Conservation
Cain Fine Art assists clients with all aspects of purchasing artwork including, sourcing art from galleries and auction houses, framing, art handling and transport, installation, and conservation. We work with corporate and private clients to form a collection strategy and acquisition plan that fit within a client's aesthetic interests and needs. We find quality works that reflect the context of the client's vision for their home, office or institution. Our firm is committed to transparent acquisitions supported by reliable market data, promoting informed art investments. Whether a client is a novice or experienced collector, building a collection from the beginning or enhancing an existing collection, we help them achieve their vision.
Cain Fine Art offers fine art appraisals for a variety of purposes, including:
Insurance Scheduling
Estate Tax + Planning
Charitable Contribution/Donation
Damage + Loss Claims
Equitable Distribution
Divestment Consultation
Collateral Loans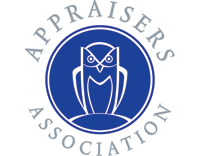 Cain Fine Art is affiliated with the Appraisers Association of America (AAA), the oldest international organization of personal property appraisers. Our appraisal reports are confidential and prepared according to the Uniform Standards of Professional Appraisal Practice (USPAP), distributed by the Appraisal Foundation in Washington D. C., the Congressional authority for appraisal writing standards and appraiser qualifications. Membership in the AAA and compliance with USPAP ensure appraisal standards are met regarding competency, ethics and methodology, documentation, market analysis and record keeping.
Cain Fine Art conducts appraisals with consideration of client needs and privacy. Our appraisal reports detail the purpose of the appraisal, a scope of work, the method of valuation, and a current art market analysis. They include an itemized catalog and color photographs of the appraised property. Our fee is based on an hourly rate or a project basis, not on a percentage of the appraised property's value.
Our appraisals are accepted by insurance companies, the IRS, attorneys, banks, and non-profit organizations. Cain Fine Art recommends an appraisal or valuation review be conducted every 3 – 5 years to ensure artwork values reflect the current market conditions and are properly protected.
Collection Care Guidance + Condition Review
Inventory Management + Database
Cataloging + Reports
Deaccessioning and Liquidation
Valuation Review
Donation Advice
Risk Evaluation + Loss Prevention
Cain Fine Art performs collection management services and offers short- and long-term guidance for art collection care. We work closely with framers, art handlers and installers, art transporters, and conservators. Cain Fine Art maintains art inventory databases and generates catalogues and reports using advanced collection software for efficient portfolio management. We perform valuation and condition review as needed to ensure your collection is cared for and preserved.
Cain Fine Art is a full-service art advisory firm specializing in contemporary and 20th-century art. We provide guidance in the formulation and care of collections for both corporate and private clients, emphasizing privacy and personal attention. Cain Fine Art offers the following services to collectors:
Acquisitions
Fine Art Appraisals
Collection Management
Cataloging + Inventory
Donation Advice + Valuation
Divestment Guidance
Sara Cain is the founder and director of Cain Fine Art, assisting clients with building collections and managing portfolios. She is an Accredited Member of the Appraisers Association of America (AAA) and is specialized in Post-War and Contemporary Art. Sara earned both her Bachelor of Fine Arts and Master of Fine Arts in painting, from Southern Methodist University and Hunter College in New York, respectively. She holds her Certificate of Appraisal Studies in Fine and Decorative Art from New York University and the AAA. Sara has worked for the Museum of Fine Arts, Houston, Joan B. Mirviss Ltd., New York, and Sotheby's, New York, and she performed acquisitions, divestments, and appraisals for an art management firm in Houston before founding Cain Fine Art in 2016.
Contact
2415 Brazoria Street, Unit C
Houston, Texas 77019
phone: (713) 498-0113
email:  scain@cainfineart.com